A perfect example of blending form with function. We gave this natural flooring company a creative brand identity that reflects its sustainable ethos and a customer-focused website that drives business leads.
We were tasked with updating UK Hardwoods branding and developing a new website. The brand needed to express their earthy yet luxurious products and their passion for sustainable processes. As well as reflecting the brand values, the website needed to provide a practical quoting calculator and resource for all the different types of wood and finishes available. This involved developing bespoke functionality into the site to create a seamless user experience.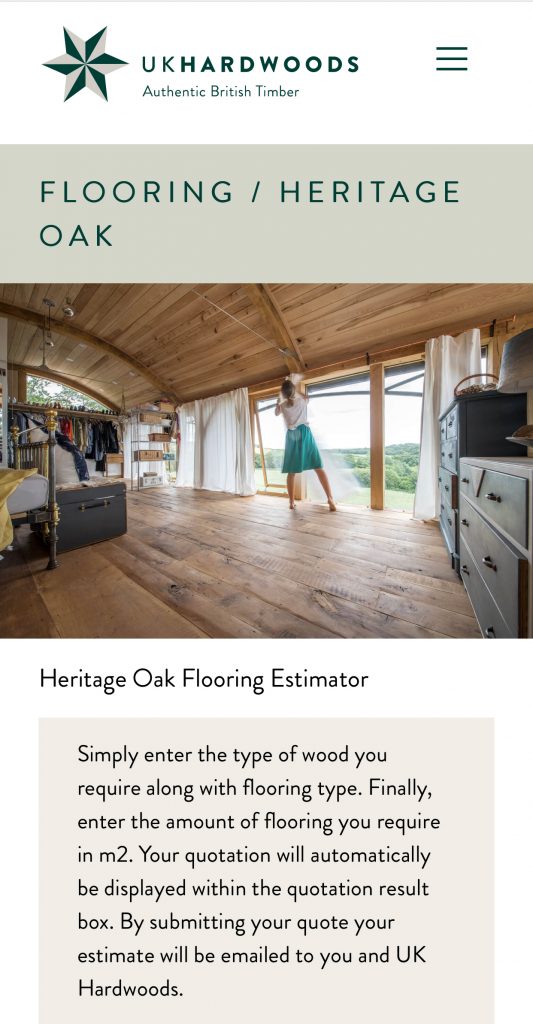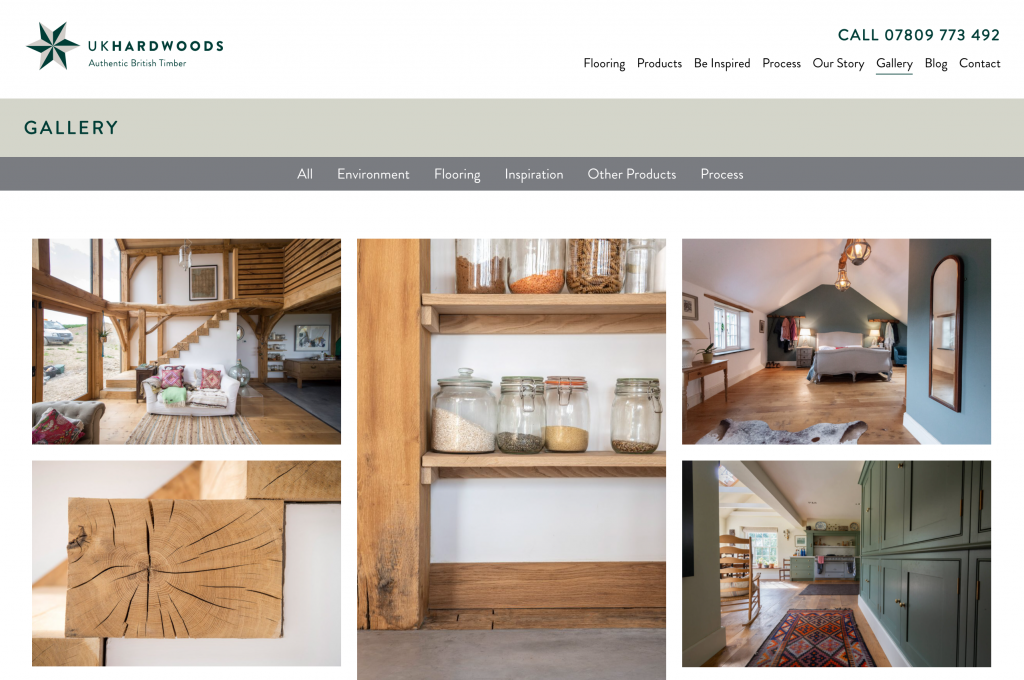 The team engaged with us and took the time to understand our business strategy. They then used this information to tell our story through a strong brand identity and a digital eye. The new website helped us reach a wider audience and engage with new a customer base. We would never have imagined such a positive outcome.
Polly Goodman
Owner, UK Hardwoods